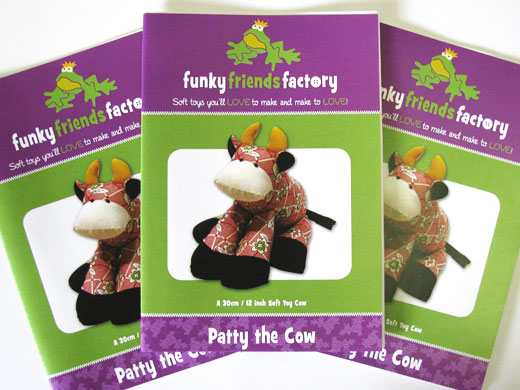 Wholesale customers can purchase the Wholesale Pattern-3-Packs online, using the same secure shopping cart that we use for all other transactions.
This means you can now also use PayPal as well as Credit Cards to pay for your wholesale order.
( Please note* Our existing 'Offline options' including Cheque, Postal Orders, and Direct Bank Deposit will still be available for local Australian Wholesale orders.)
Wholesale Terms and Conditions
Application Process:
- Wholesale pricing is available for approved wholesale merchants.
- Applications will be assessed based on practical criteria including, the compatibility of the individual business or online store (e.g. family-friendly, craft-orientated etc) and the business location/competition (e.g. number of existing wholesale customers in your vicinity).
* We aim to assess your application within 48 hours, usually sooner!
Wholesale Account Ordering Terms:
- Patterns must be ordered from the Wholesale category ( Wholesale pattern-3-packs ).
- Wholesale discount is 50% off the Regular Retail price listed on the website. (Discount is applied at Check Out)
- 50% discount may ONLY be used for items in the WHOLESALE category. (Wholesale pattern 3-packs).
- Minimum FIRST order – AUD $100 (approximately FIVE of the pattern-3-packs)
- After your FIRST order there is no minimum restriction for reorders. (You can just re order more 3-packs as you need).
Goods and Services Tax (GST):
- GST is included in the prices listed on the website.
Online Ordering details:
- Secure Shopping cart, quick and simple to navigate.
- Credit Card and Pay Pal payments accepted.
- Most orders ship within 2 business days.
- Shipping charges for online orders are calculated by the website which is linked to the Australian-Postal Calculator.
Offline ordering / Postal / Email Order details:
- Postal orders can be sent by post to P O Box 814, Aspley 4034, QLD. (or request a quotation by email).
- Payments methods accepted – Cheque, Australian Postal Order, direct Bank Deposit.
- Most orders ship within 24 hours.
- Please contact us for a Postage quotation for all 'offline' orders.
Payment Terms:
- Payment at time of ordering
- Products will be shipped once payments have been received / cleared.
Wholesale Account Approval Conditions:
- The Funky Friends Factory products may only be re sold in approved stores/outlets. For example, if you want to sell the products in a physical store, in an online store, via ebay, and at markets you need to inform us that you intend to sell in all 4 locations. This allows us to keep track of where the Funky Friends Factory products are being sold and prevent certain markets from becoming over subscribed.
- Approval as a wholesale customer may be revoked at any time if product is sold at a non-approved venue.
Wholesale Queries:
If you have any questions regarding these Wholesale Terms and Conditions please Contact Us.
If you would like to apply to become a wholesale customer, please send an email telling us a bit about yourself, your business, and where you would like to retail the Funky Friends Factory patterns.
You can also send this information to us by post.
Please address your postal application to:
WHOLESALE APPLICATIONS
c/o Funky Friends Factory
P. O. Box 814,
Aspley 4034
Brisbane, Queensland
Australia
Thank you for considering becoming a wholesale customer!
Many thanks,
Pauline