Videos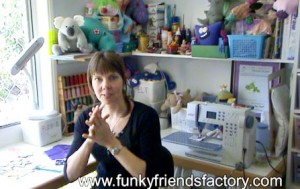 Hi guys! I made these toy making videos especially for those of you who want to learn how to sew soft toys. NOW you can see step-by-step EXACTLY how to make your first soft toy - with my FREE Honey Teddy Bear pattern!
I feel embarrassed when I watch them because I think I sound sooooooo funny... so please don't laugh!!!!


Bye for now,
Pauline
FREE Teddy Bear Sewing Pattern - How to video tutorial
This first video shows you how to make Honey Teddy starting with cutting out your fabric, pinning the pieces, sewing, stuffing and embellishing your first home made toy!
*Don't forget - You can get the pattern for FREE when you sign up for the Funky Friends Factory newsletter, so if you haven't got it already -get the FREE pattern here !
How to read a soft toy pattern - it's EASY!!!
There's no need to be afraid - reading a pattern is easy when you know what to look for! I think it's a bit like learning to ride a bicycle, OK, maybe easier - BUT when you know how to do it - you'll never forget!


How to sew with fake fur for Horsey's mane
It's lots of fun working with fake fur - here you'll learn some tips and tricks for fur.
If you don't have fake fur, don't worry, there are LOTS of other things to use instead. Here is a tutorial for making Horsey's mane from wool and also fleece tassels!


How to make a Platypus Key chain purse ~ in 2 parts.
I made this video to show you how you can add a zip to a toy. I made the Plattie Platypus pattern half size and made Plattie into a key chain purse.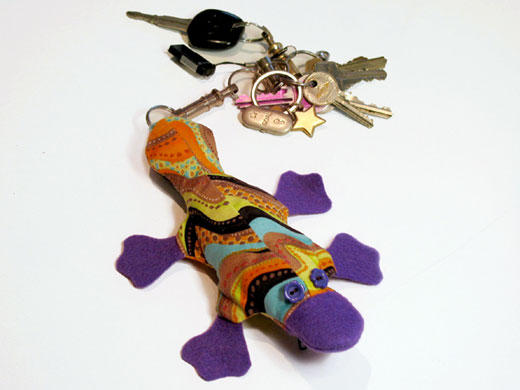 Now I have a place to store a couple of coins and my lipstick - verrrrry important when you go shopping!

* You could add a zip or even some buttons or Velcro to your Funky Friends soft toys into a pyjama bags! There's so much you can do - just use your imagination, experiment and have fun!!!!


How to sew Lamkins Lamb
This video will show you some more advanced techniques - how to sew Lamkins Lamb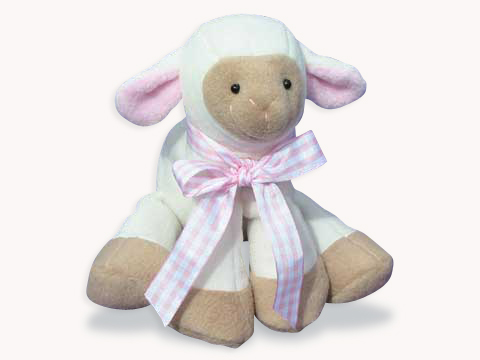 first his legs ...
.. and then how to sew his cute little face!
Well, I hope you have got some inspiration from my videos....

Don't forget to visit the Learn to Make Toys page for LOTS of toy making TIPS and TUTORIALS! Happy toy making!!! bye for now,
Pauline