We're celebrating the NEXT intake of our SEWMANYFUNKYFRIENDS Club by opening the Club up to everyone for a FUN NEW LIVE SEW-ALONG!
The third LIVE CALL was all about sewing keepsake bears ~>
Look how cute the basic Calico Bear Signature Bear Pattern looks as a Mini Keepsake Bear.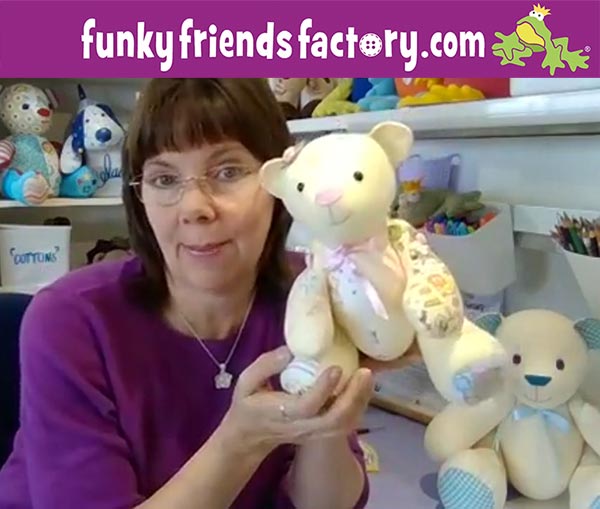 It's the exact same pattern – just printed at 80% to make a Mini Keepsake Bear Pattern.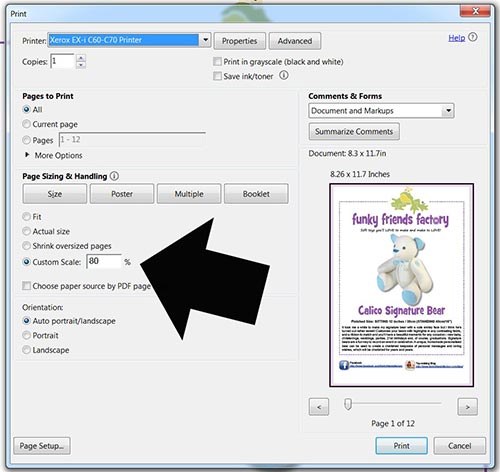 The size of the Mini Keepsake Bear is 9inches/23cm SITTING and 11½inches/29cm STANDING (compared to Calico Bear Standard Size printed at 100%  – which is 12inches/30cm SITTING and 16inches/40cm STANDING).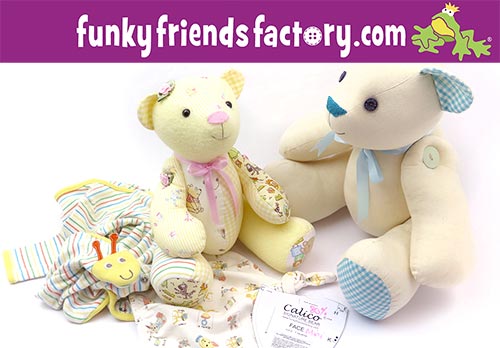 AND…
during SEW-ALONG week
you can get the
Mini Keepsake Bear Pattern
for FREE!!!!
Then we did a pattern hack to make the teddy bear's muzzle a different fabric/colour!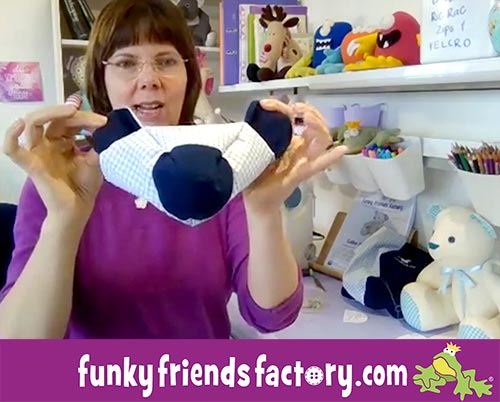 AND we made the keepsake bear from school uniforms to make a uniform keepsake bear. This is a great way to remember your school days, or college days too.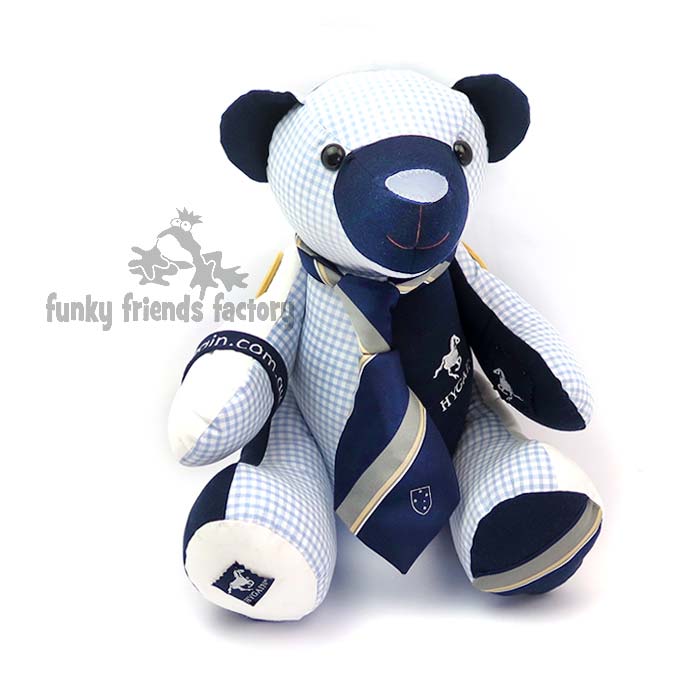 We enlarged the pattern to make a Maxi Keepsake Bear. Again it's the exact same pattern – just printed at 120% to make an enlarged teddy bear pattern for a larger 'Maxi' Keepsake Bear Pattern. Here I got a photo of them side by side for you to see the size difference. 🙂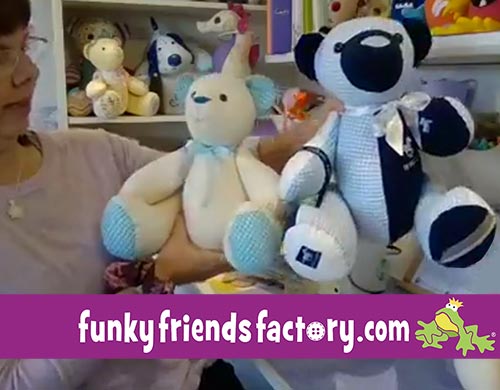 AND… finally, when I managed to get the 'kids' to sit still for a photograph… LOL 🙂
What fun!!!!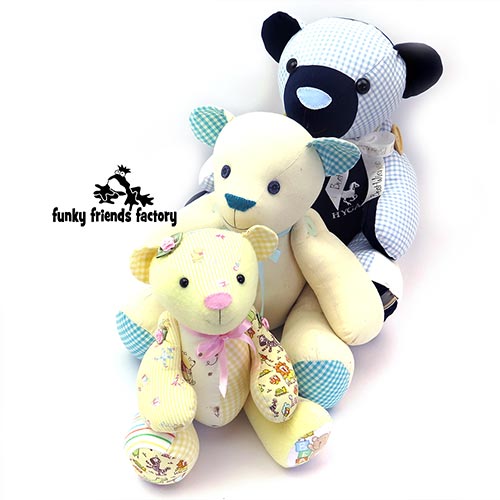 …and here are all 3 side by side so you can see the difference in size when you print the pattern at 80% (Mini Keepsake Bear Pattern) and print the pattern at 120% (Enlarged, Maxi Bear Pattern).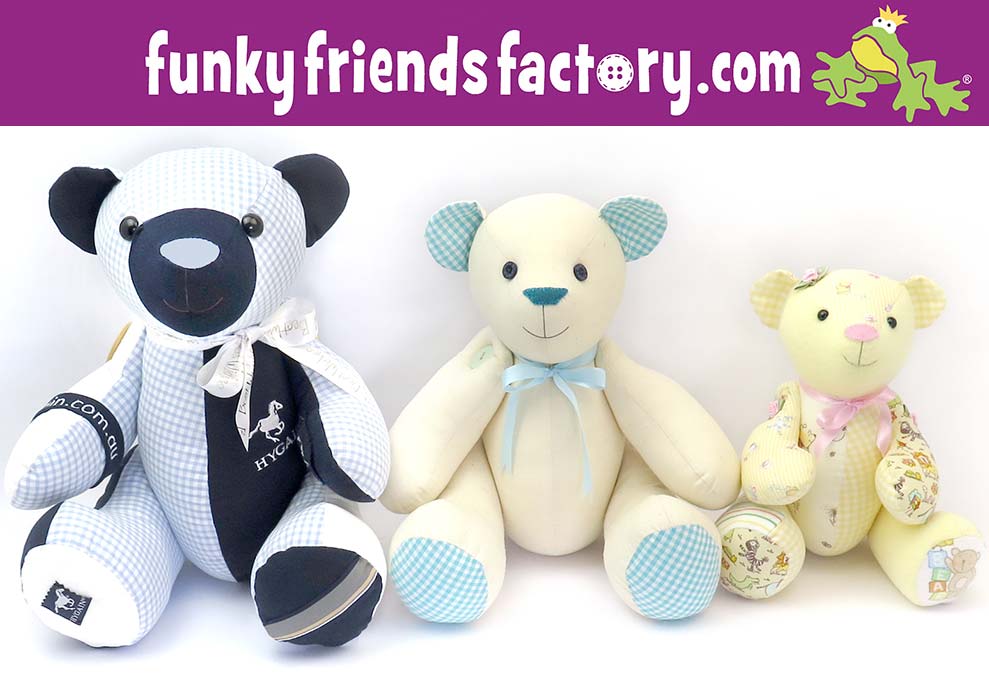 Hey! If you haven't taken a look at our terrific toy-making community… now is the time!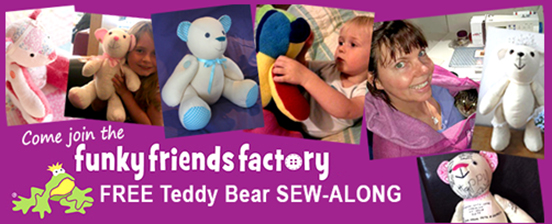 OK, see you on the next call of our FREE Teddy SEW-ALONG!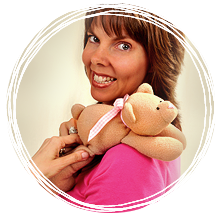 .
.
Till next time,
Happy Sewing,
Pauline


Save