I fell in LOVE with this Octopus Garden fabric when I saw the Hello Love fabric range by Heather Bailey at Quilt Market. I bought all 3 colourways of the fabric from Voodoo Rabbit Fabric.
I KNOW you don't have to make a soft toy octopus in octopus fabric, BUT how cool does Ozzie Octopus look in Heather's Octopus Garden fabric?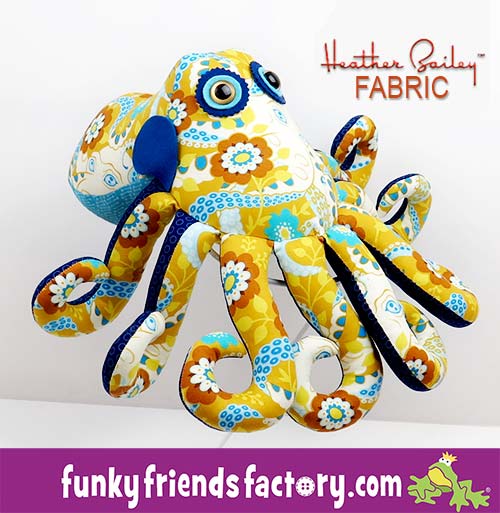 I have also just finished a new photo tutorial showing you step-by-step photos how to sew my octopus pattern.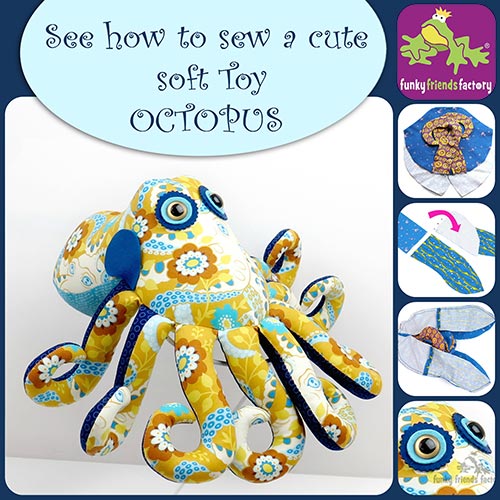 I am gradually catching up on the photo tutorials for my older patterns. I started designing before I even had a digital camera and a camera on my phone so it's a BIG job…
BUT somebody's got to do it – LOL!  🙂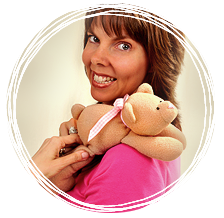 Till next time,
Happy Sewing,
Pauline
Save