Posted under A day in my lifeBlogCustomer FeedbackOther crafty stuff I love! on 2020-07-05 12:43:21
Dawn Fleischman started sewing Funky Friends Patterns 7 years ago! Dawn was inspired to start her business Grin and Bear It Keepsakes when she started getting requests for Memory Bears and made a few for family.
Here is a photo of Dawn with
the very first Funky Friends she sewed.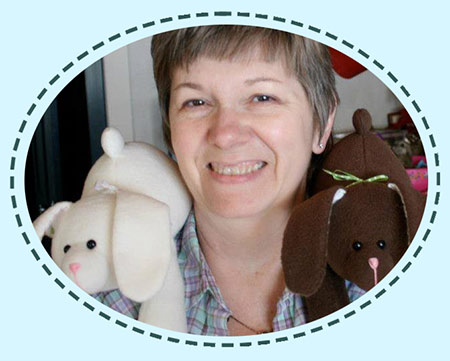 She says it kind of snowballed after that. At last count, Dawn has created well over 600 Memory Bears, Funky Friends critters and Memory Pillows over the last 17 years. This is one of my favourite toys sewn by Dawn – Calico Bear.
What a beary
cheerful smile!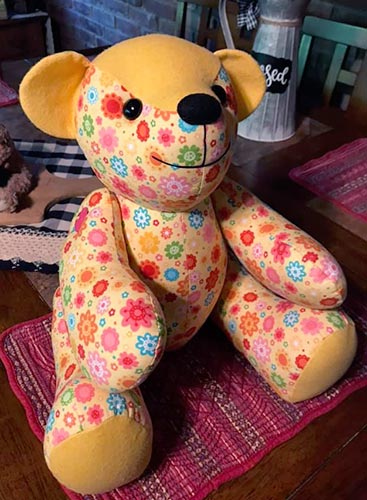 Dawn says shes loves using Funky Friends Factory patterns to sew lovely keepsakes because of the the smiles, hugs and sometimes happy tears they bring ~to young and old alike! She made this colourful version of Kitty Kate for a little girl who visited her and wanted to see her sewing room. She was so excited when Dawn showed the many FFF patterns she has.
She picked Kitty Kate
and this beautiful minky.