Posted under BlogCompetitions & GiveawaysInspirations on 2020-08-16 08:49:29
We've had some AWESOME feedback photos this month. Check out these highlights from the visitor's posts on the Funky Friends Factory Facebook Page.
So few soft toys get to visit the seashore 😁. What an exciting adventure for GB Bedford's version of the Ozzie Octopus soft toy pattern!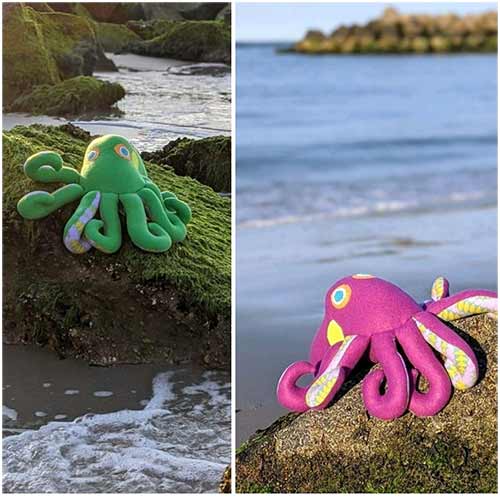 Mary Stenger took her version of the Nate Narwhal toy pattern on a nautical holiday, too!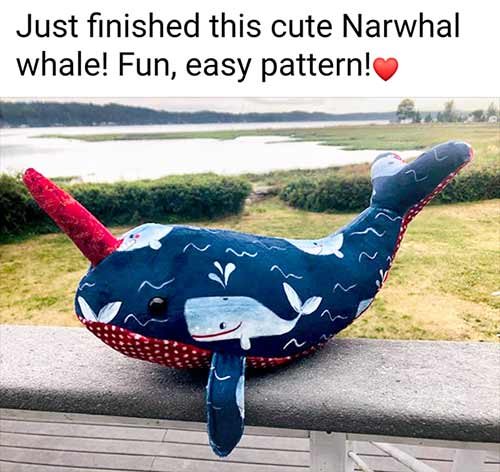 A couple of cool Igor Iguanas have gathered to sun themselves on the Facebook page. Jackie Hillman enlarged her version of the Igor Iguana pattern 150 percent to make it nearly life-size!