Posted under A day in my lifeBlogCharity on 2011-12-20 22:08:55
It that time again when we are all MADLY SCRAMBLING around getting last minute Christmas gifts and scrumptious food to (over) indulge in during the Christmas festivities…and it's easy to forget that there are lots of people out there who don't have much to look forward to this Christmas.
So it's wonderful for me to hear stories of people using my FREE teddy pattern for Children's Christmas Charities…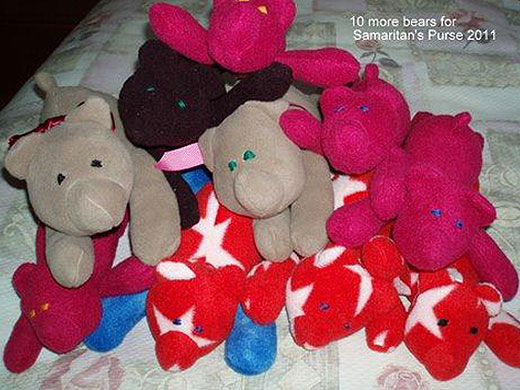 Chris sent me these photos of some of the Honey teddy bears they have made for the Samaritan's Purse this year – they are going to make some kiddies VERY happy this Christmas!


I want to post the link to the Billion Bears Charity Drive Page here, just in case people haven't seen what Honey Teddy is all about….

and maybe get a few more teddy bears made in time for Christmas!




Hey! If  YOU know of any other Children's Charities that could benefit from some Honey Teddies this Christmas, or any time of the year…
– pleeeeeeeeez drop a comment below for others to see! Thank you!!!!!   : )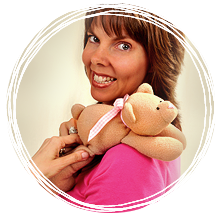 .
.
Till next time,
Happy Sewing,
Pauline