I guess you know you love someone a LOT when you miss them like CRAZY even while you are away doing something AMAZING in a foreign country!
Thanks to Skype I got to see hubby most days. I had my laptop in the sewing room so he got to meet some of the Blue Mango ladies too. I have been 'adopted' by the ladies as their 'Akar' ( Big Sister) and in Indian culture,
that makes Dave their UNCLE!
I wonder if he'd let me go to India if he knew he'd end up with around 50 nieces?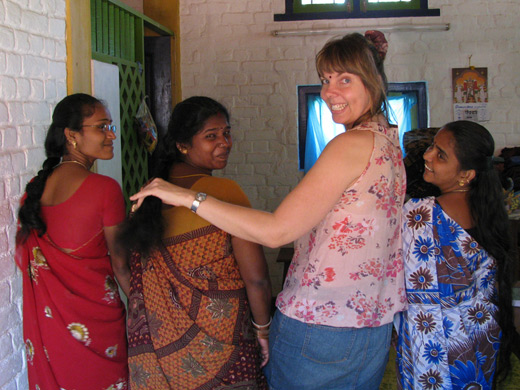 – not to mention great nieces and nephews!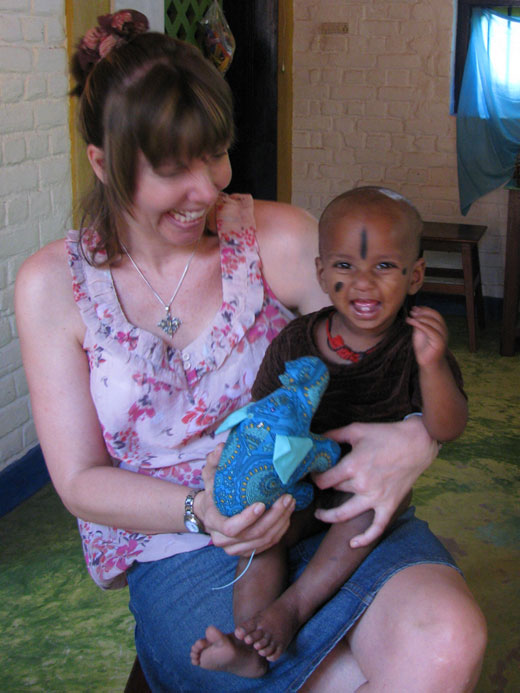 So, WHAT was I getting up to in India?
The first thing I was asked to do was to take all their current toy designs and make them CUTER! This elephant design was quite sweet BUT we wanted to try him with his trunk going up!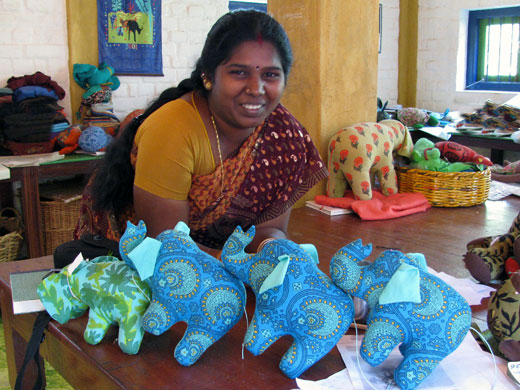 It can take a couple tweeks to get the toy looking cute and the inbetween stages can look quite BAD! Take Brucie Bear for example. Tamar was never happy with her design as he had a flat face and body – which you can see if you look at the red and green bear on the table. I tried to give him a rounded snout and belly… BUT the first sample we made
looked PREGNANT!!!!!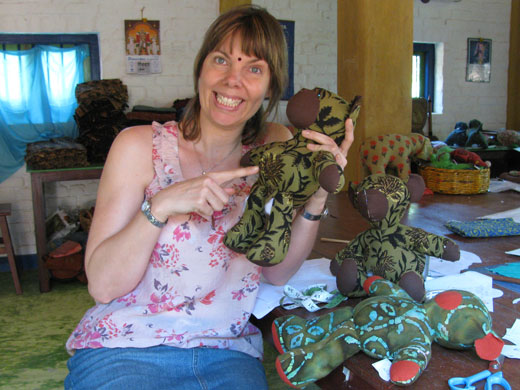 I didn't know the word for PREGNANT in Tamil but the ladies and I were all giggling because they understood what I was saying when I pointed to his TUMMY and shook my finger at him, saying, "Naughty Brucie Bear – WHAT HAVE you been up to?'
We had Muthukani's 3 year old son to help us with QUALITY CONTROL. He wasn't happy with sample number 2 either? Maybe some more tweeking around the chops???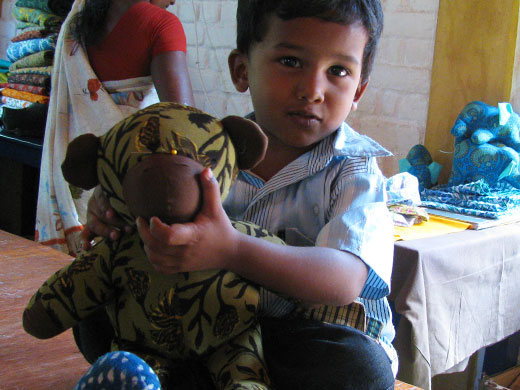 I think we finally hit success with sample number 3 – ahhhhhhhhhhhhhhh cute!!!!!!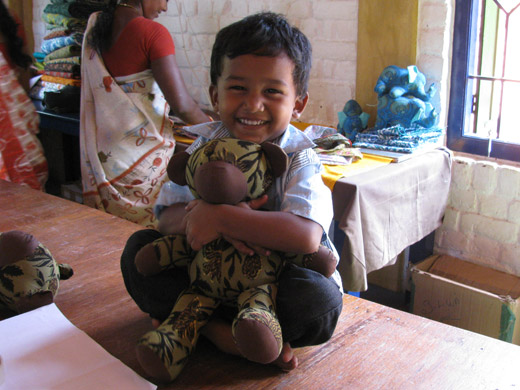 And besides all this toy designing fun…
Over the 3 weeks I was there, I got to know the ladies better and learn a bit about some Indian customs and traditions. They were keen to turn me into an Indian lady with 'marriage dots', lots of Gold clip-on earings (3 on each side!!!) and…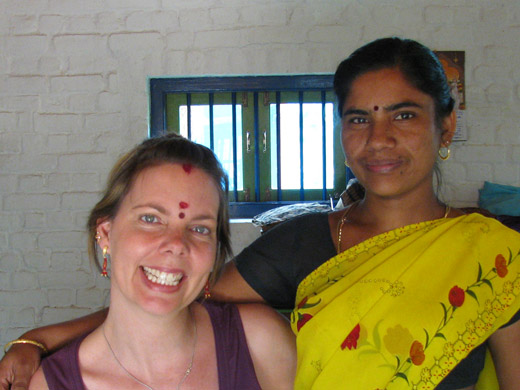 ..gorgeous smelling Jasmin flowers for my hair!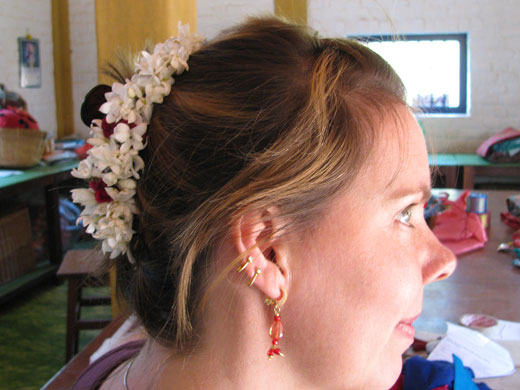 I was introduced to some Indian animals,the Aneel or Indian Squirrel…. which is a toy design just BEGGING to be made!!!!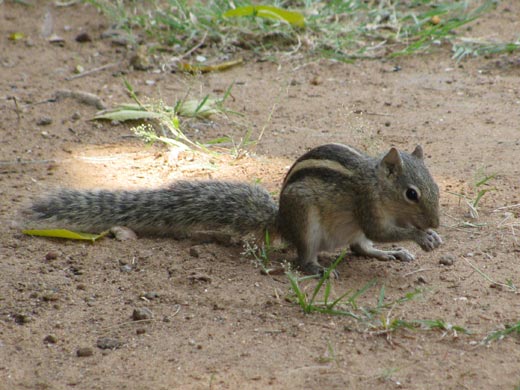 I spotted a Palee or Indian Gecko… no prizes for guessing WHERE I saw this fellow!!!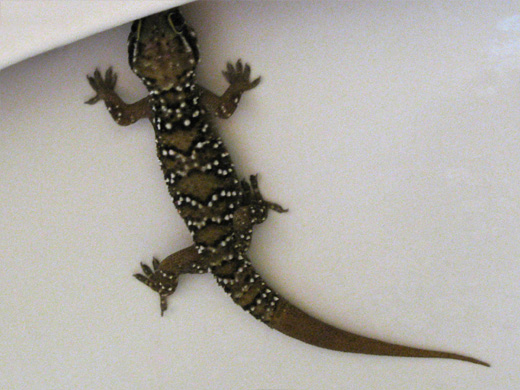 I got to visit some of the ladies homes in the surrounding villages.
YES we all fitted into that one Auto!!!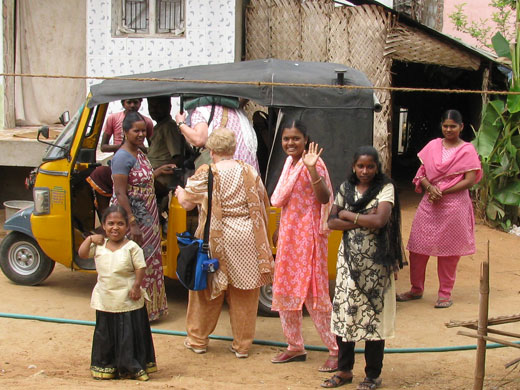 And meet some of their pets….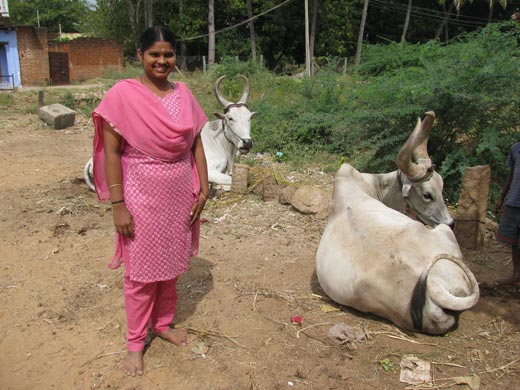 AND sample some yummy Indian takeaway from the local hotel wrapped in banana leaves and newspaper – with the banana leaf doubling up as a plate – how cool is that??? !!!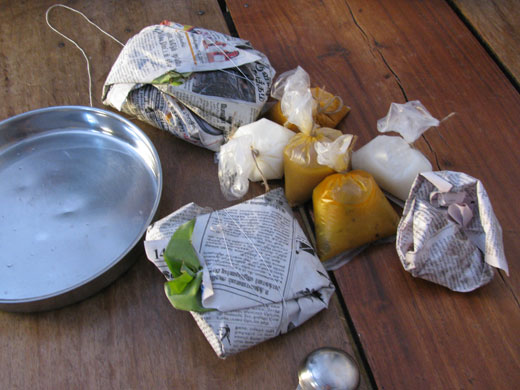 Oh yes… I was here to work on some NEW designs…
Inspirations is everywhere in India – even on the ladies' sari fabric!!!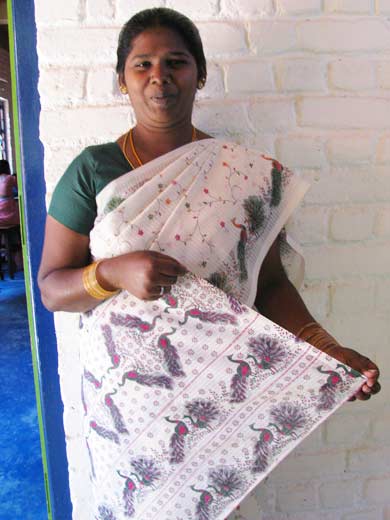 Can you guess what toy design I'm working on?????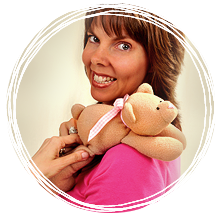 .
.
Till next time,
Happy Sewing,
Pauline


Leave a comment