Posted under A day in my lifeBlogFFF NewsInspirationsOther crafty stuff I love! on 2018-01-28 22:27:06
I want to get a little bit serious (just for a change!) because I want to let you in on the reason behind this big thing I'm working on.
You might not believe it
but it's taken a long time for me
to become comfortable telling people that I design soft toys for a living!


I trained as an optometrist and in comparison, sewing toys seemed a rather silly (even childish?) thing to do for a job! Often I think that there are so many awful things happening around the world, how can designing fluffy toys be a worthwhile thing to spend your whole life doing?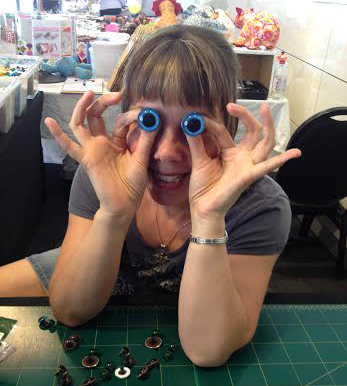 BUT over the years, having people tell me how much my toy patterns have meant to them… has meant so much to me!